Our History
Nelson Mandela School in Birmingham opened it's doors to pupils on 7th September 1987. It was officially opened by Archbishop Desmond Tutu on 22nd April 1988.
Nelson Mandela visited our school - Click the date below to find out more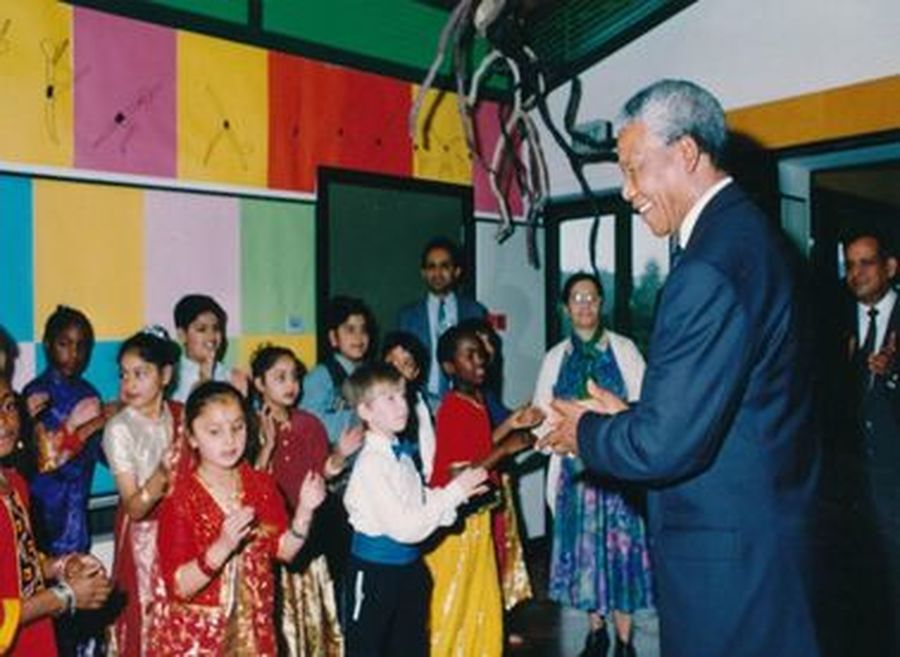 Nelson Mandela remembered, December 6 2013 - 20 years later
This is what Webanywhere had to say about our school website:
"Our first Website Of The Week for the new school year perfectly demonstrates how a school can get the full benefit from its website. Nelson Mandela School have been our most active School Jotter customer over the last few months, and this is obvious even by just clicking through a few of the many menu tabs!
The website is full of information that makes this a thoroughly insightful overview of life at Nelson Mandela School.
Our favourite area, which we definitely recommend visiting, is the What's In The News section. This provides a great opportunity to teach children about current affairs, both inside and outside of school hours. We can imagine pupils and their parents following a page like this, and even contributing, as they do in their collaborative blog, linked to from the site"
Click here to read what the the Guardian had said about Nelson Mandela School
Nelson Mandela School's Mannequin Challenge